Main content starts here, tab to start navigating
About Gulf of Maine Kelp
This 100% natural, never dried, never dyed kelp is brought to you through the support of our partners, Atlantic Sea Farms and the Island Institute. The kelp is harvested and sourced from kelp farms in the cold waters off the coast of Maine, often times by lobstermen looking to diversify their catch. Atlantic Sea Farms kelp cubes are portion-controlled, pureed fresh kelp perfect for smoothies, sauces, dressings, and more! This kelp is a healthy and domestic alternative to most seaweed products which are imported from overseas and are often filled with dyes.
Included in each order of kelp cubes is 1 package of eight 0.6oz cubes as well as 1-lb of our best-in-class flash-frozen lobster meat.
Enjoy both of these Gulf of Maine products shipped anywhere in the US!
Order our Kelp Pack Now
Here's Why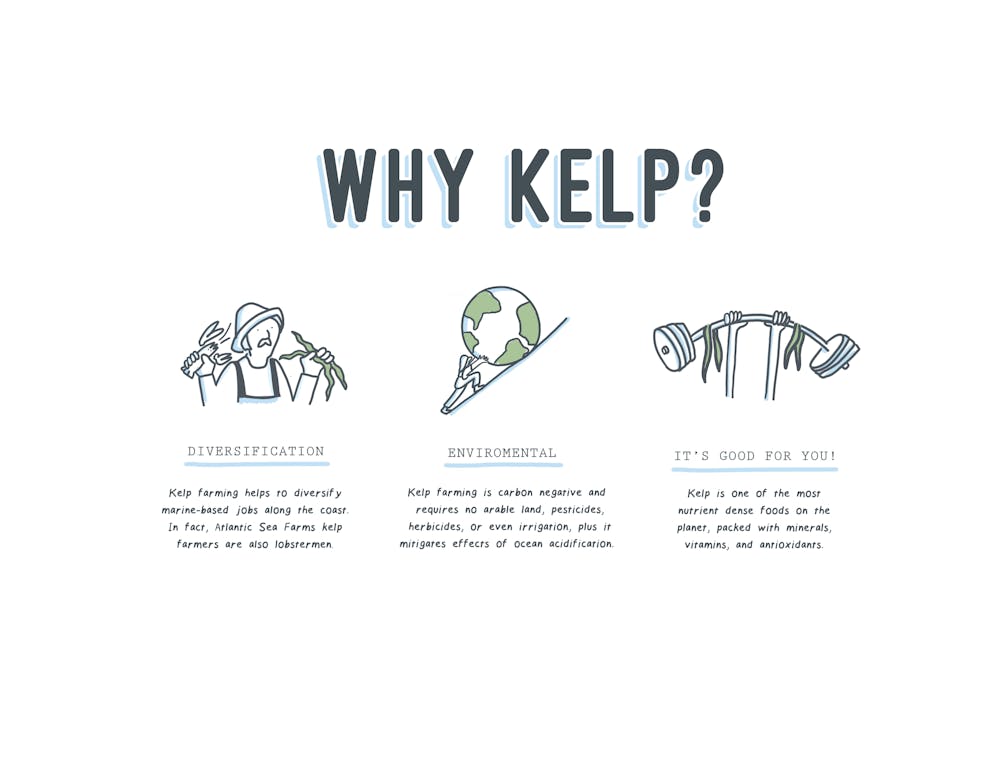 Recipes
Atlantic Sea Farms kelp cubes are pureed fresh kelp cubes that are perfect for sauces, dressings, and smoothies. With their mild taste and portion-controlled format they are an easy and healthy addition to lots of recipes like pesto, soups, pastas and more! Check out some of our recipes below and get some more inspiration from Atlantic Sea Farms' recipe page.
Kelp Bloody Mary and Lobster Avocado Toast
Lobster Garden Salad with Kelp Ranch
Lobster Tails with Kelp Chimichurri
Creamy White Lasagna with Kelp Pesto and Jonah Crab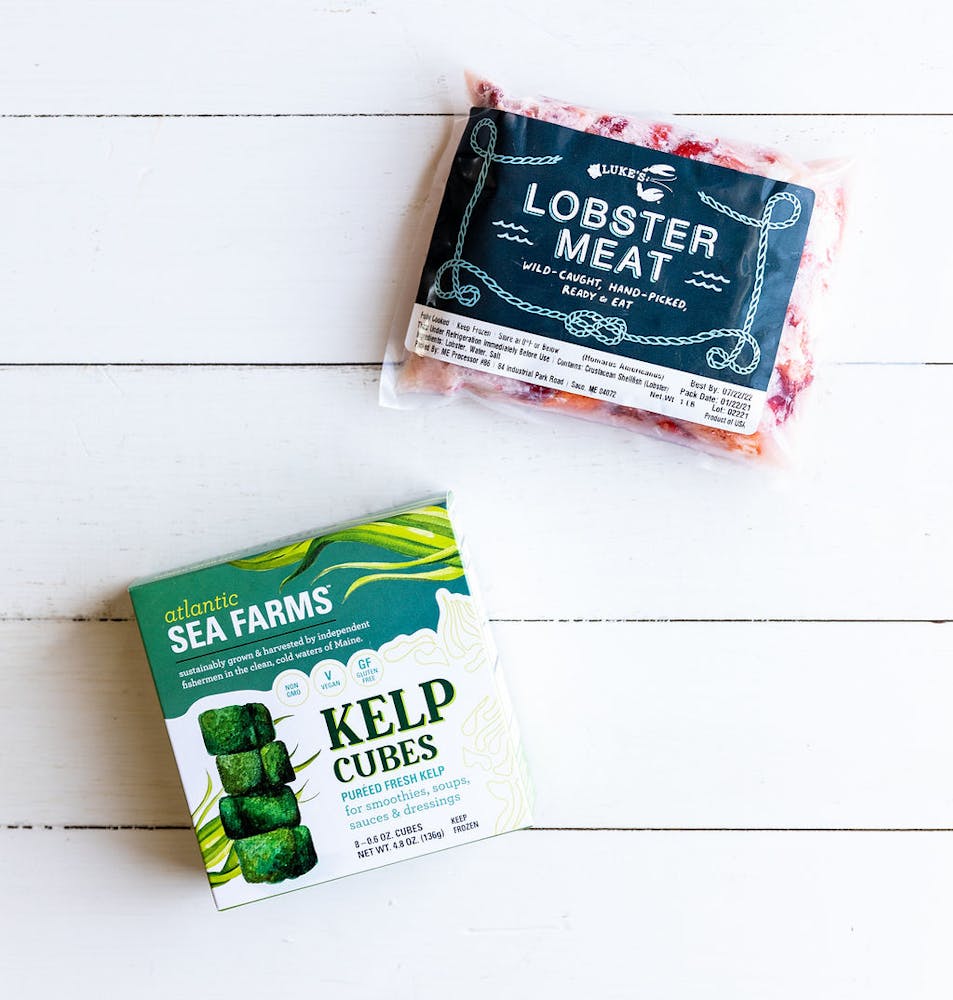 Buy this pack now!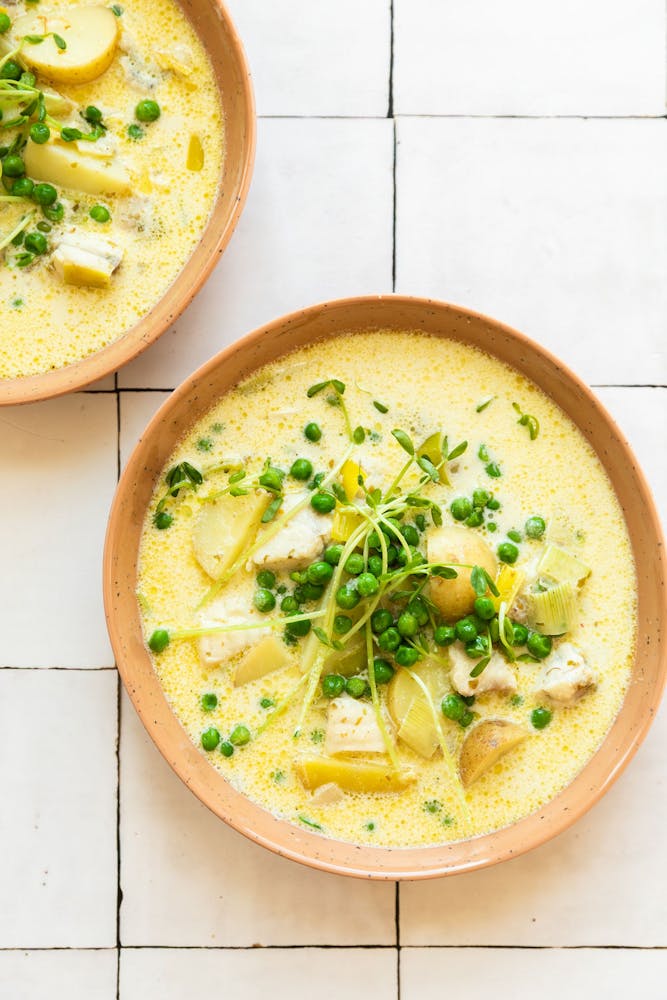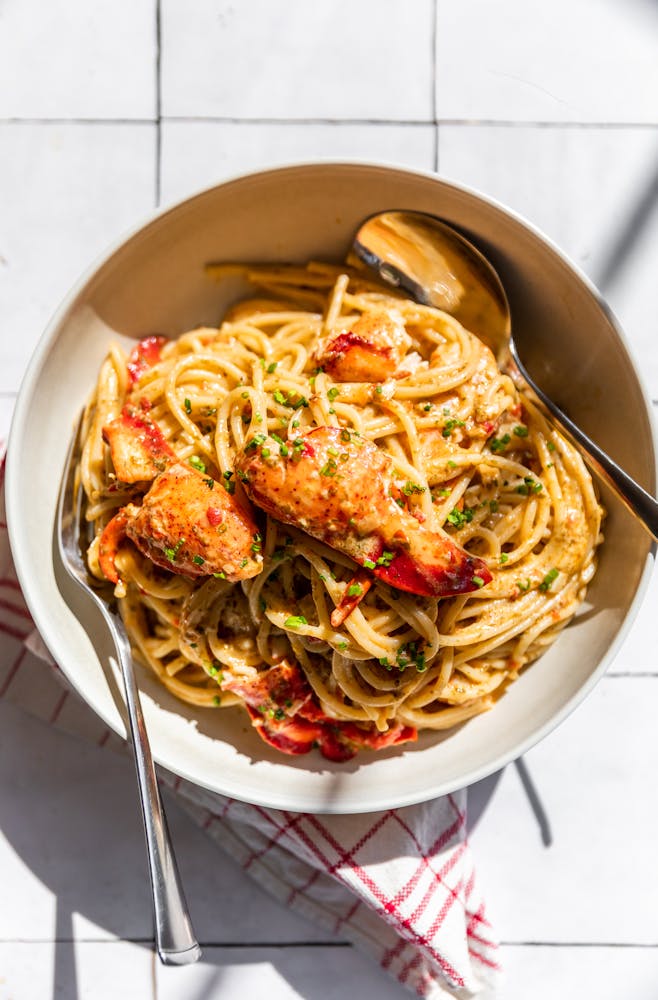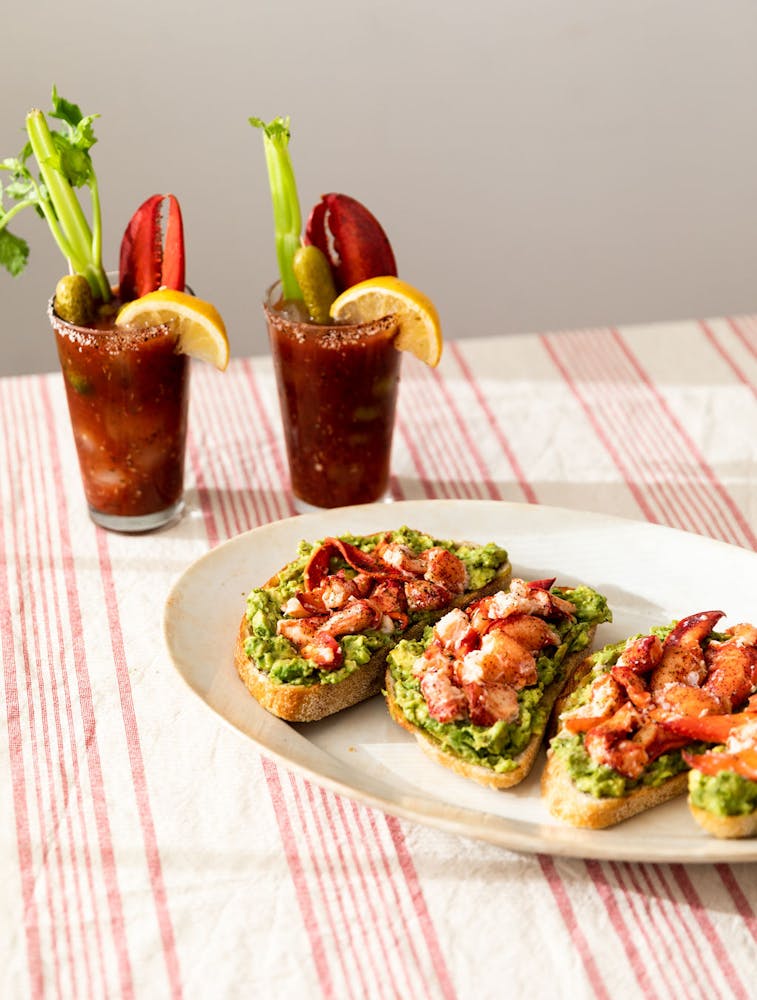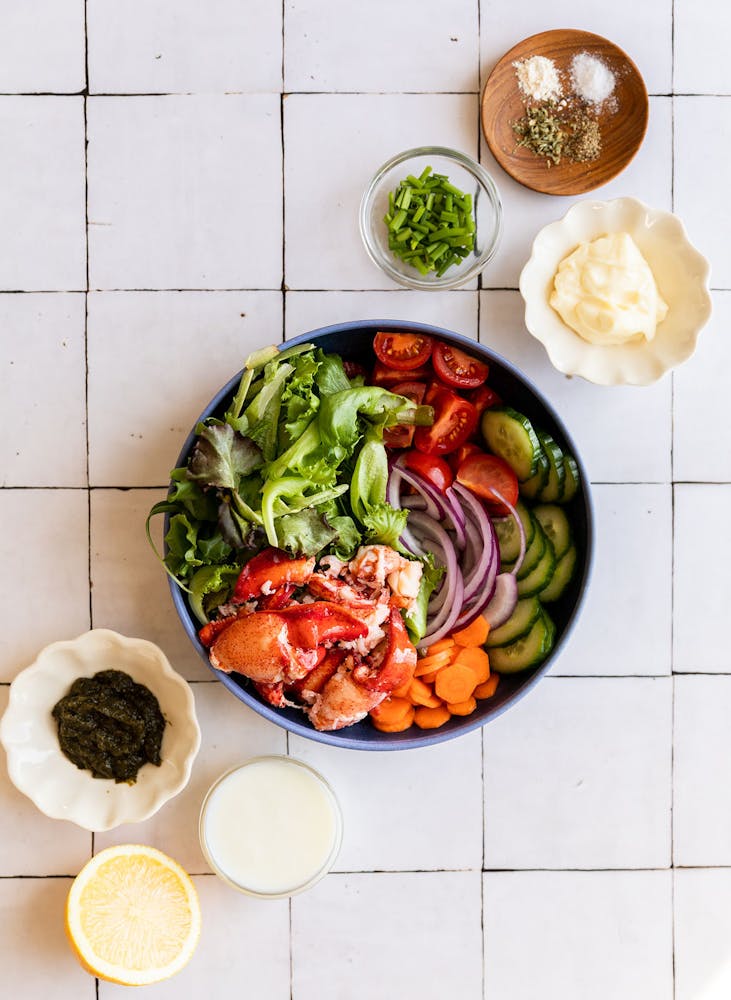 Storage and Shelf Life
When you receive your frozen kelp cubes, store them in the freezer. Take them out to thaw about an hour before you would like to use them or you can use them frozen, straight of out of the freezer.
When you receive your frozen lobster meat, store it in the freezer. When you are ready to eat them, thaw under refrigeration until fully thawed (approximately 16-24 hours) before preparing. For best quality consumer within 6 days of thawing.
All of our flash-frozen products will arrive frozen, shipped in our 100% recyclable shipping boxes, via UPS. For more information on shipping, visit our FAQ here.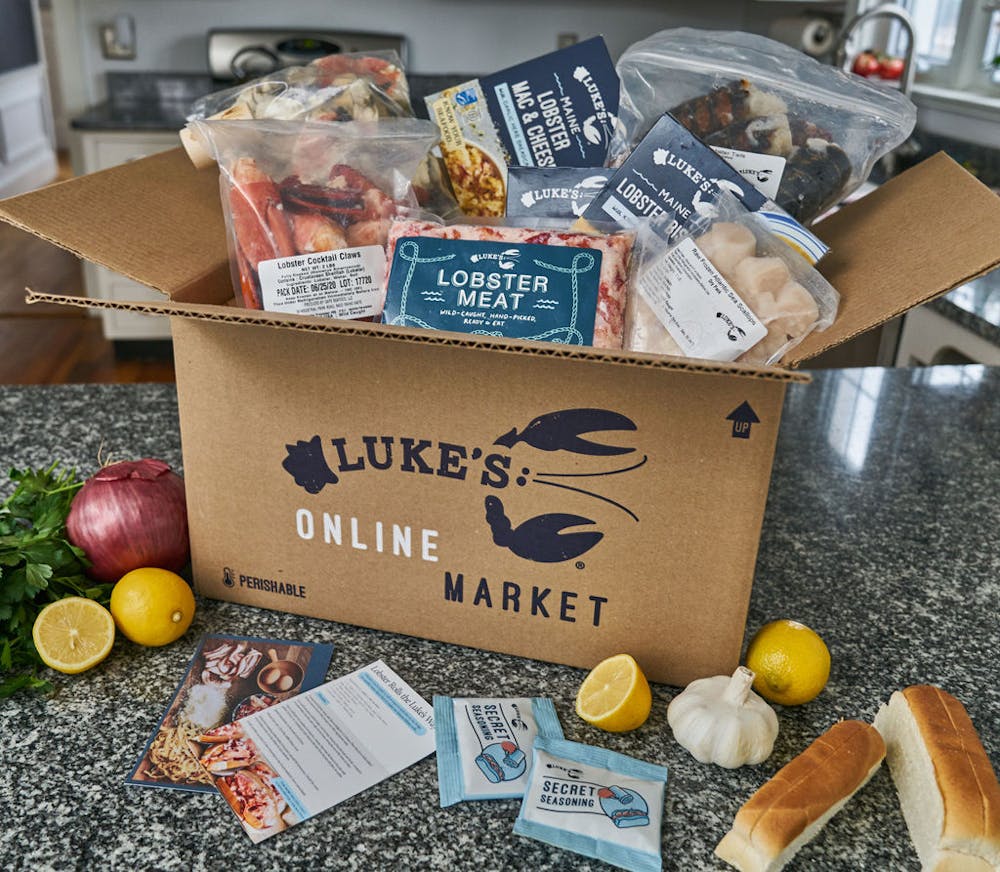 Sustainability
Kelp is an integral part of healthy coastal ecosystem. Due to climate change, there is a limit to the amount of wild kelp that can be harvested sustainably and wild beds are facing increased stress from warming waters and invasive species. By leaving the wild beds where they are and farming kelp instead, kelp farmers are adding to the natural ecosystem, remediating excess carbon and nitrogen while taking pressure off of wild beds from human harvest. Kelp de-acidifies the ocean by removing nitrogen, phosphorus and carbon dioxide, which we have too much of. Additionally, when kelp is grown, we are adding a healthful, sustainable food source that requires no arable land, irrigation, or any pesticides or herbicides. In the words of our friends at Atlantic Sea Farms, kelp is the Virtuous Vegetable!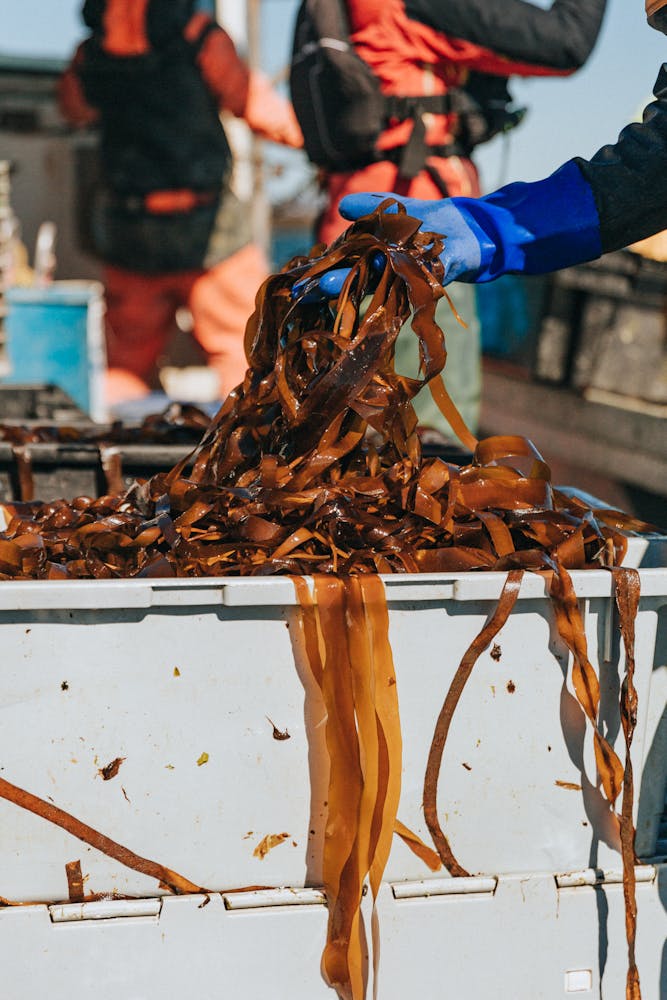 About Kelp Farms
The founders of Atlantic Sea Farms created the first commercially viable seaweed farm in the United States in 2009, with the goal of diversifying how our coastal waters are used and providing a domestic, fresh, healthy alternative to imported seaweed products which are often from compromised water with little or no environmental oversight or batch testing for quality and safety. Kelp farmers grow seaweed in Maine coastal waters on "seeded lines" —rope with juvenile plants attached—and harvest these by hand. Many Maine kelp farmers are from fishing families who have relied on lobsters for the bulk of their income. Between the warming waters in the Gulf of Maine and the high price of bait, many lobstermen turn to this offseason crop as an easy way for them to diversify their income. For them, kelp farming is a natural fit. The seasons are compatible; kelp farming takes place in the winter when the lobster fishing season is slower and many lobstermen already have the appropriate gear and knowledge to start farming kelp. Atlantic Sea Farms supports their partner kelp farmers with technical support, lease support, gear set-up and harvest training as well as free seeds to get them started.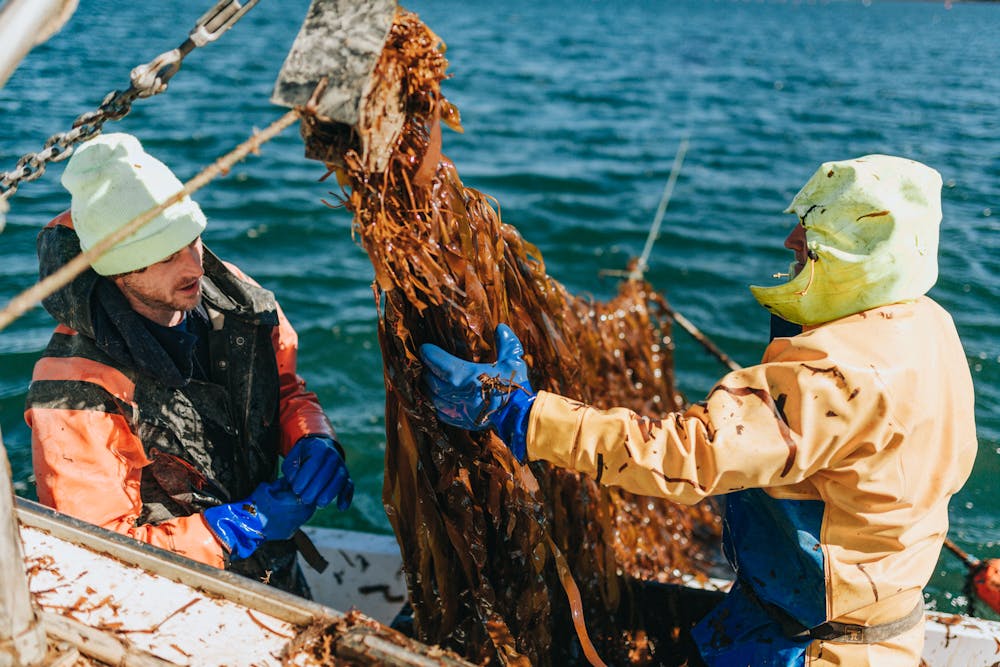 About Our Partnership with the Island Institute
The Island Institute and Luke's Lobster have formed a strategic partnership to build resilience in the seafood supply chain and provide opportunities for Maine's fishermen and aquaculturists. The joint endeavor between Luke's Lobster and the Island Institute is a continuation of a longstanding collaboration; for years, these two entities have worked to strengthen Maine's coastal economies, partnering with fishermen and community leaders to improve resilience along the shore.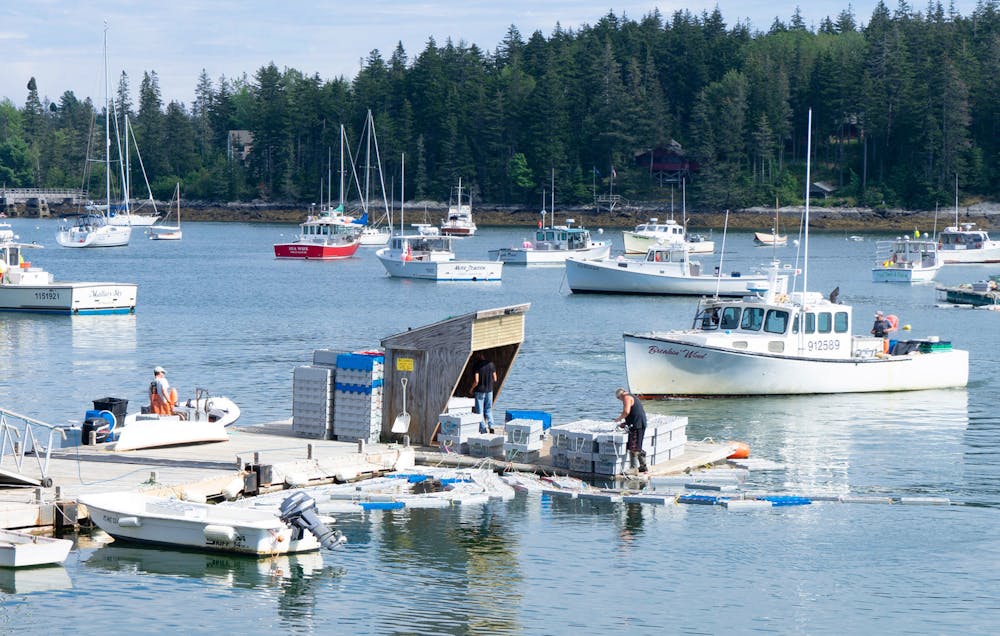 Ingredients and Nutrition
Kelp
Ingredients: Kelp
Allergens: Shellfish. Kelp is a marine vegetal and may contain trace amounts of shellfish.
Sold by the 4.8oz package
Kelp is nutritionally dense. It contains essential vitamins and minerals like, potassium, iron, calcium, fiber, iodine, and protein.
Lobster
Ingredients: Lobster, Water, Salt.
Contains: Crustacean Shellfish (Lobster).
Lobster is high in a few key nutrients that make it extra-healthy.
Phosphorous, necessary for forming teeth, bones, healthy joints, and supporting a healthy metabolism.
Vitamin B12 for blood cell maintenance and prevention of neurological disorders
Selenium, which is helpful to your immune system, metabolism, and prevention of heart disease
Order Kelp Now